Hey there! I'm currently working on a CLI tool to deploy WordPress apps to DigitalOcean. Check it out! It's free and open source.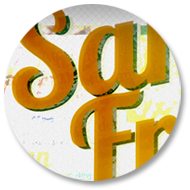 Hey there, hope you're all doing great and having an awesome weekend! We've been working hard on one of our free themes projects over at Theme.fm and just last week we got through the approval process straight into the WordPress.org themes directory, so meet San Fran for WordPress.
A few of the features of the theme are custom colors and typography, multi-level navigation, clean layout and easily customizable via child themes, sidebars, localization, and well-commented code. A really nice thorough explanation through the planning, design and development as well as the submission processes could be found right here, and if you're looking for the demo or download link, it's this one: San Fran.
Feel free to share your thoughts, give any suggestions on how the theme can be improved and what you would like to see in the next update. Twitter, e-mail, Facebook or whatever you're comfortable with. Thank you for reading! Oh, and we're still looking for WordPress writers so give me a shout if you're aware of any.
I don't remember if I mentioned this before, I'm on Google+ and if you're still not there, poke me and I'll send you an invitation. We've been giving theme out on Theme.fm a few weeks ago, was quite a popular post, although nobody seemed to read it, they were there mostly for the invitations hehe ;)