Hey folks, hope you're having a great 2022 so far! I've been working on some premium features for Sail CLI over the past few weeks and I would love for you to try them out.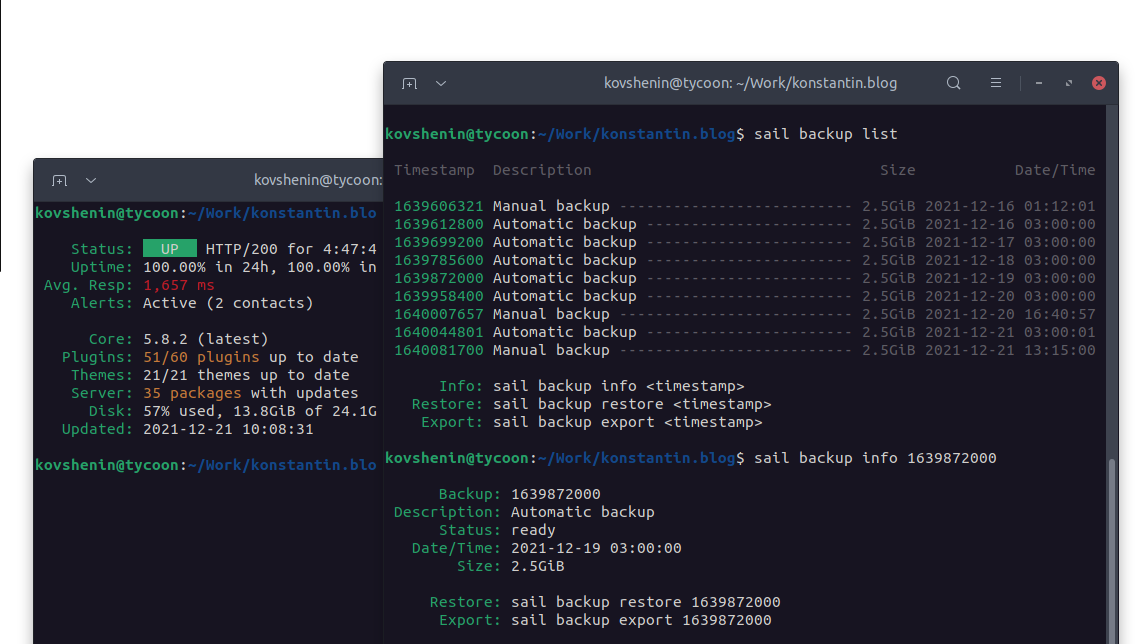 Sail Premium is a collection of additional features for Sail CLI, hosted and operated by us, integrated seamlessly into your Sail projects. We're starting with three:
Monitoring will check your site uptime every minute, and your server health a couple of times per day. If there are any problems, you'll receive e-mail and SMS alerts.
Managed backups are just like regular full site backups in Sail, but we'll perform them automatically every day and on-demand, place them on our own storage servers at DigitalOcean, and retain them for 60 days. You can restore or download these backups via the CLI.
Image optimization routes your image requests to our image optimization cluster, which supports cropping, resizing, lossless compression and WebP conversion and delivery, significantly improving your page load times.
You can learn more about Sail Premium on the product page.
Pricing + Giveaway
We're pricing these features at $9/mo per server, with as many sites as you can fit via namespaces. I'm also giving away 10 licenses for 6 months for my blog readers and Twitter followers. You can claim yours here and don't forget to join our Slack!
If you're a WordPress user and haven't tried out Sail yet, I would really love to give you a quick demo over Zoom. Schedule a call here, or ping me on Twitter.