Hey there! I'm currently working on a CLI tool to deploy WordPress apps to DigitalOcean. Check it out! It's free and open source.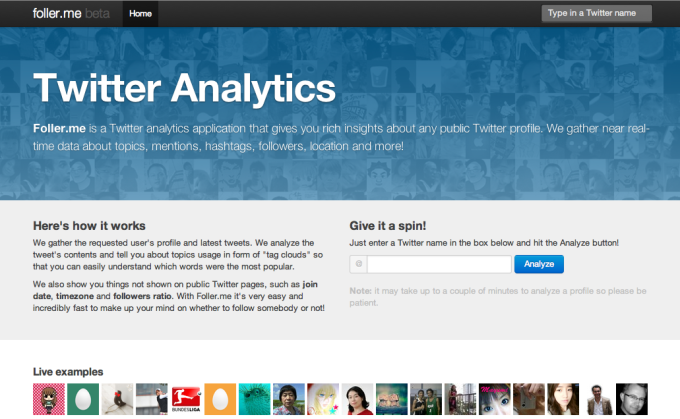 Foller.me has got a new home, again! I've spent a few days working on a complete overhaul since Google App Engine's pricing model has changed, which made the app consume over $5/week. It's not big money but I thought I'd rather host the app next to my own blog for free ;)
The (yet another) new version of Foller.me is powered by WordPress, so if you've got friends who still think WordPress is for blogs only, share this with them. Instead of inventing a new user interface I went with Bootstrap and was able to prototype the whole thing really, really fast. I removed the followers geography part for now, I'll need to find a better way to lay that out and make it actually function. Meanwhile you can enjoy two brand new sections.
New to Foller.me? Foller.me is a Twitter analytics application that gathers a bunch of interesting stuff from a public Twitter profile. Mike's profile is a good place to start with ;)