Hey there! I'm currently working on a CLI tool to deploy WordPress apps to DigitalOcean. Check it out! It's free and open source.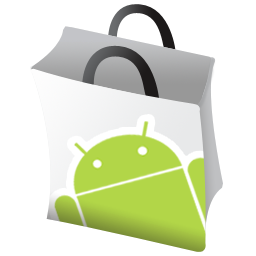 So, how disappointed would you be to find out that your Android phone doesn't have the Android Market? It's crazy isn't it? It's like iPhone without the App Store, and doesn't really matter what alternatives there are, because there's nothing better than the real Market in Android. And this post isn't related to Turkey only, I guess it works for any other country that's blocked the Android Market for one reason or another.
I'm now on a work-related trip in Istanbul and my colleagues here are literally obsessed with Macs (yes, I now have one too, but that's another blog post) and of course they're iPhone users. A Samsung Galaxy Ace has been bought to the Istanbul office a few weeks ago, and the peeps here were like "wha? what the hell is this?". We figured it had some Samsung store with 4 apps that you can get, and no sign of the original Android Market. After googling and tweeting, tonnes of posts came up from people with the same kind of problems, most of them were suggesting to root the phone.
Rooting the Samsung Galaxy Ace is quite simple for anyone to handle just in a few downloads and mouse clicks, but the good news is that you don't have to!
Eventually we figured out this was not a Samsung problem, but the problem with Turkey and the Android Market in general, and you'll be surprised how easy it is to trick your Samsung phone into thinking it's from somewhere else rather than Turkey. Ready?
Type: *#272*IMEI#*, of course replacing IMEI with your phone's IMEI number. To get your IMEI simply type *#06# or look behind the battery on your phone. After typing that first combination, your Samsung Galaxy should give you a choice of country regions, so go ahead and pick CET to make it "worldwide". Please note that after doing this, there's a big chance that your phone will wipe clean, meaning that you'll loose all the data on the phone, and probably some from the SD card, this is like a "factory settings" reset, so make sure you backup before you do that.
The same trick will work on the Samsung Galaxy S and probably the S2. Might also work on other Samsung phones, but unlikely on devices from other manufacturers like HTC. Their "change region" code is probably different, but you can easily figure out by searching.
So, apologies to Samsung for thinking they were promoting their own market by removing the original one, and yes, with all the cool apps out there in the Android Market, you can make your Samsung Galaxy Ace look (and behave in some sense) like the Google Nexus One and S. Yes, the first thing I downloaded from the Market were the Nexus S live wallpapers ;)
Cheers to and from Istanbul! And don't forget to retweet this if you find it useful.