Hey there! I'm currently working on a CLI tool to deploy WordPress apps to DigitalOcean. Check it out! It's free and open source.
Released only a few weeks ago, the Continuum Magazine Theme is doing quite well on Themeforest with two updates already published which means a lot in terms of support. The theme is optimized for WordPress 3.0+ and claims to be working out of the box, although still over 150 options to play around with for customization-crazy people ;)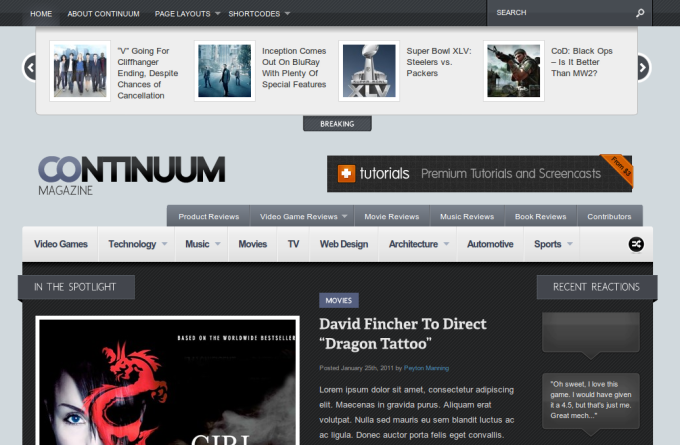 Suitable for magazines and blogs, gaming and music websites. Has many different page layouts and of course a hell-load of different shortcodes as well as typography sweeties and the "usualities" we would expect to see in a premium WordPress theme. So it seems that @outerspice have done quite a nice job here and doing well on their other themes too!
Hope you enjoyed this release of Themes Weekly and join me next week. If there's a particular theme you'd like me to feature feel free to poke me on Twitter (@kovshenin) cheers!