Hey there! I'm currently working on a CLI tool to deploy WordPress apps to DigitalOcean. Check it out! It's free and open source.
Dealing with comments. What a mess! I've been quite busy lately so I hadn't had too much time to reply to each and every comment on my blog, but I'd really love too, seriously! The problem however is that there were times when I replied to somebody, and times when I hadn't and now with this mess in my comments admin it's impossible to find out ones I haven't replied to.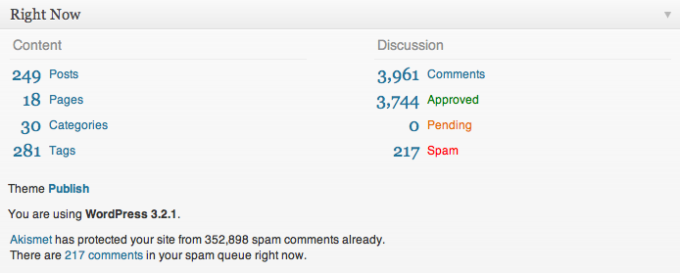 I was looking for a plugin but haven't found anything good enough. Even hosted commenting services like Disqus and Livefyre seem to lack that. Ideally I'd like to work with comments like with e-mail — read them, mark as unread, flag, assign to somebody, etc. So I quickly drafted an SQL query that gave me a list of IDs of comments that have not been replied to excluding my own:
SELECT t1.comment_ID FROM wp_comments AS t1
    LEFT JOIN wp_comments AS t2 ON t2.comment_parent = t1.comment_ID
    WHERE t2.comment_ID IS NULL
    AND t1.user_id = 0
    AND (t1.comment_approved = '0' OR t1.comment_approved = '1')
    ORDER BY t1.comment_date_gmt;
I was shocked by the amount of rows it returned so I switched the "disable commenting on posts older than 14 days" checkbox to make sure that doesn't happen again. You can always reach me on Twitter or e-mail, right? ;)
I'd love to see this as a beginning for a new WordPress plugin that would implement some goodies for handling comments, or maybe as a tip to the hosted commenting services to create new features. In any case, I'm now stuck with over a thousand comments I have to go through.