Hey there! I'm currently working on a CLI tool to deploy WordPress apps to DigitalOcean. Check it out! It's free and open source.
My wife has got a Sony Vaio netbook, which we bought a year ago. The whole point was to get a lightweight laptop for Internet access, e-mail and documents, so no development VMs or gaming station. The operating system chosen was Ubuntu, at that time it shipped with Gnome.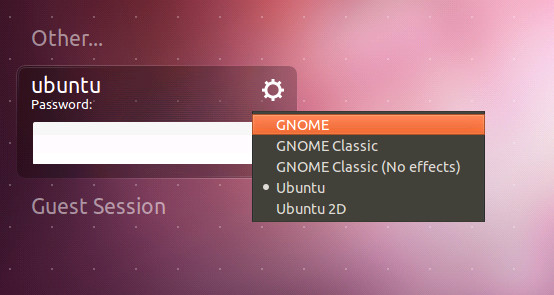 However, due to some (relatively) recent updates to Ubuntu (as of version 11.04) it ships with Unity, and as of 11.10, they stopped shipping Gnome. I think Unity is good if you're running an 8-core station with a good graphics card, but from what I heard, Unity was designed for tablets and netbooks, and it looks like somebody forgot that tablets and netbooks don't have the horsepower of desktop workstations.
After months struggling with Unity on my wife's netbook, it only became worse. It started freezing several times a week (that's a lot for Linux) and it took minutes (that's a lot for Linux) to boot up. I thought of wiping the whole thing and starting clean with Ubuntu 10.11, but then I decided to give it another chance, by installing Gnome 3.
sudo apt-get install gnome-shell
Which actually saved me from the headaches of having to reinstall a bunch of software, backup a bunch of documents, photos and videos. Gnome 3, together with some old software cleanup, gave our netbook a new life. After a reboot I was able to log into a Gnome session (as seen from the screenshot above) and everything was literally flying! Hope this lasts for at least a year, hat tip to virtualhelp.me.
I can't say I'm really loving Gnome 3, and Unity was okay from the user interface and experience point of view, but when your system becomes slow because of a desktop manager, you'll have to switch or upgrade, no matter how funky the UI is :)
Have you had trouble with performance and Unity in Ubuntu Linux? What was your solution? I read a few forums where many people were looking to switch to other Linux distributions, what's your take on that?
Thanks for stopping by and subscribing!