Hey there! I'm currently working on a CLI tool to deploy WordPress apps to DigitalOcean. Check it out! It's free and open source.
Meet Expound — a free magazine theme for WordPress. Freshly baked, straight out of the oven, filled with _s goodness, a responsive layout, wicked support for featured posts and more!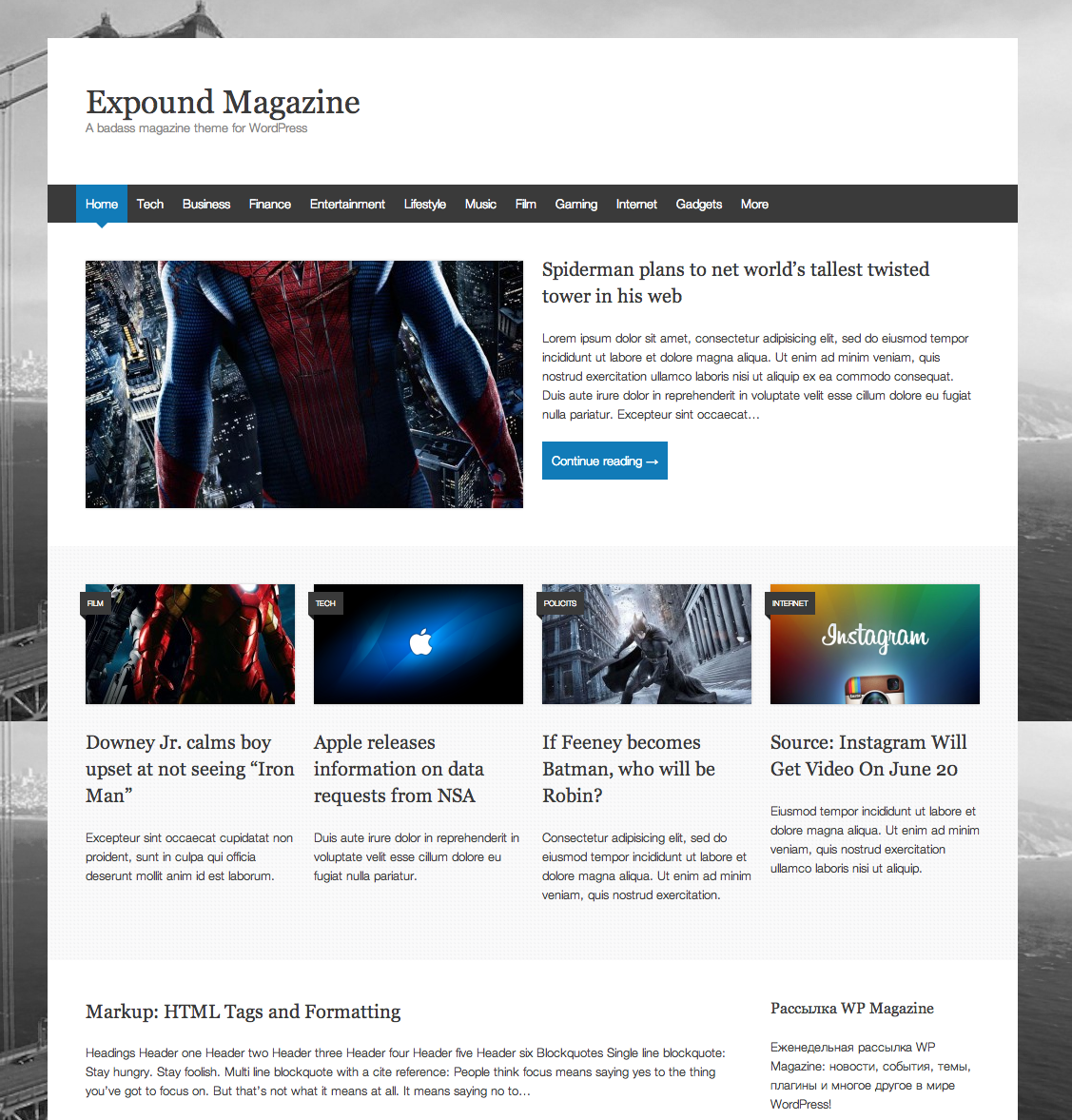 Expound was initially built for WP Magazine, a little blog with a big goal to change the perception of WordPress in Russia. It supports up to five featured posts on the home page, post thumbnails, custom excerpts, threaded comments, a sidebar for your widgets, a related posts section built right in, and an awesome responsive layout to keep your readers reading, wherever they are.
You can get Expound from the WordPress.org repository, and don't hesitate to give a thumbs up if you like it. Enjoy!