Hey there! I'm currently working on a CLI tool to deploy WordPress apps to DigitalOcean. Check it out! It's free and open source.
We did it.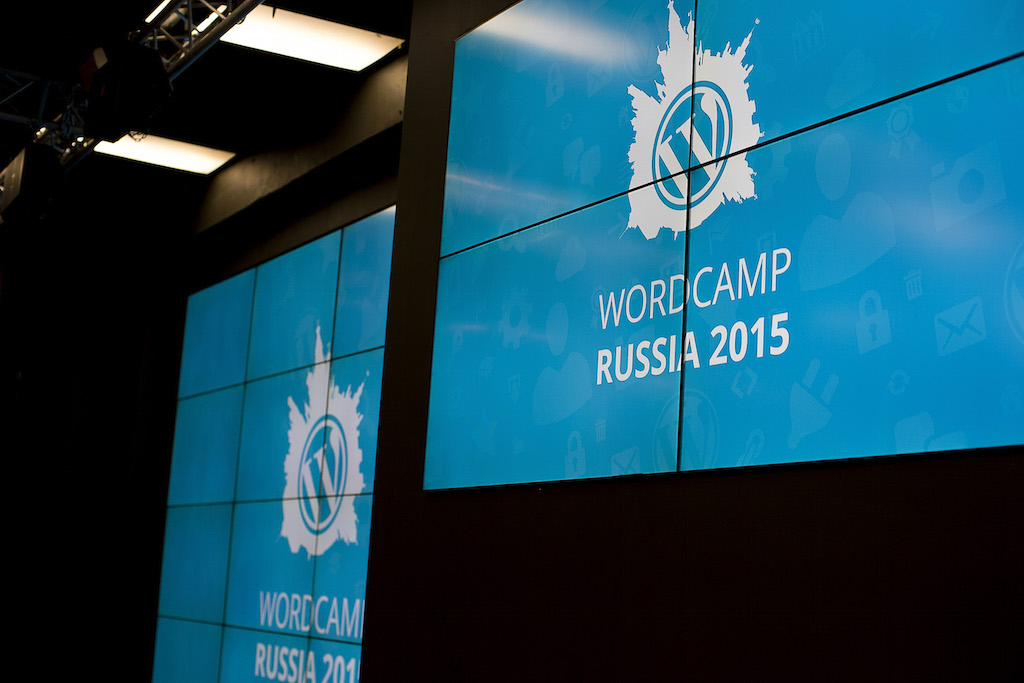 WordCamp Russia 2015 was held last weekend in the amazing Digital October Center in Moscow. Attendance didn't change much from last year — we saw about 200 people in person, but a lot of them (~ 60%) were folks who never attended a WordCamp before.
The attendees survey showed great results, pretty much in line with last year and with what we expected overall. The pizza was good, the lounge music was praised, the presentations were terrific.
One thing that stood out was a gentleman, who for some reason decided that it was okay to jump up on stage during a presentation, and point out some (supposedly) mistakes that the speaker had made in their code. Awkward. I guess we're going to have to hire a bouncer next year.
Here are some other things we learned this year:
Some communities don't care about Wapuu and friends, they'd rather have a t-shirt with a W logo instead
If you're playing music in the hallway during breaks and lunch, make sure you normalize all the tracks
Lights, shooting video and a projector don't go well together, luckily inverting some slides helps
With two tracks available perhaps it's a better idea to split presentations by popularity, rather than just user/dev
Launching a screen recording on the presenter's laptop during their talk is a great idea, video production goes much faster
Big thanks to the organizing team, all the volunteers, speakers and sponsors who made WordCamp Russia a success!