Hey there! I'm currently working on a CLI tool to deploy WordPress apps to DigitalOcean. Check it out! It's free and open source.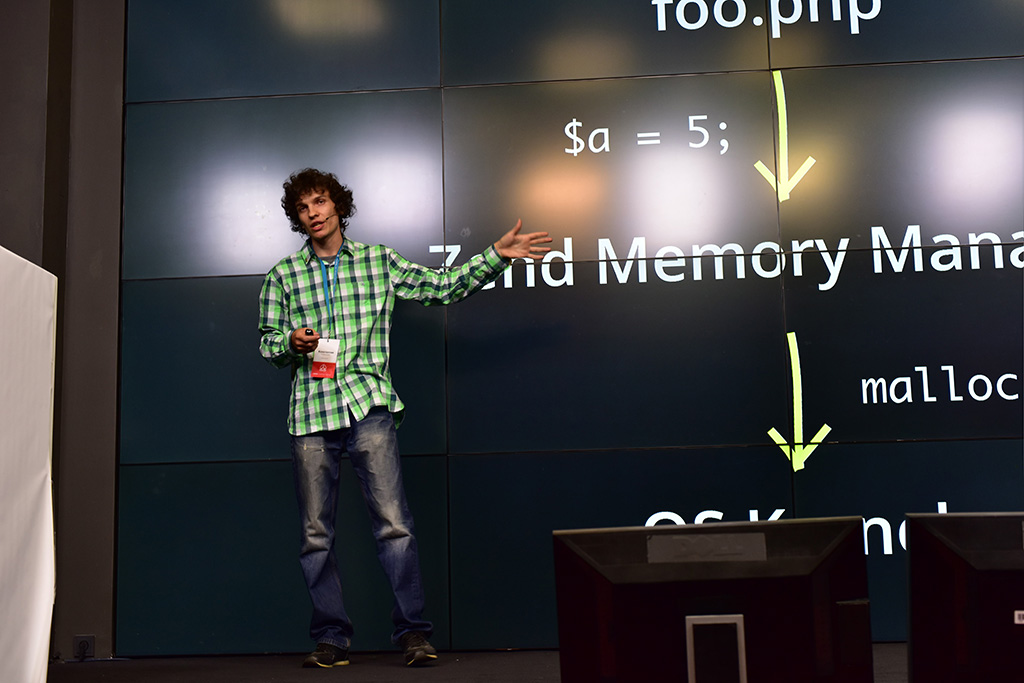 WordCamp Moscow 2016 was held this weekend in the amazing Digital October Center. Fourteen speakers from Russia, Ukraine and Lithuania, two tracks with great content on design, programming, blogging, business and of course SEO. Huge props to Dmitry Mayorov for taking on the lead organizer role and making the best out of it.
We had a little over 200 attendees this year, and the event was quite a success. 92% of the survey respondents said that the event was "great" or "good," and only 8% said it was "okay" or "could be better." Nobody said it was awful, so that's a win.
A fair amount of new speakers applied this year, in fact, five of them never spoke at a WordCamp before. The overall survey results (speakers and their talks) were good. Not amazing, but good. We decided to divide up the two tracks by "anticipated popularity" this year, rather than by content, which I think worked out really well, although some attendees complained in the survey.
A small number of attendees didn't like some of the talks because they were "too basic" or "too vague." Well yeah, that happens.
The breaks were long, as usual, pizza for lunch, better-than-last-year coffee, fruits and snacks. We even had a lovely press wall this year, with the conference and sponsor logos, which attendees (and photographers) really enjoyed. The sponsors area was much more active this year, with all four of our platinum sponsors having their own table or booth.
The after-party was in a cafe/restaurant in the same building, where luckily this year we were able to negotiate a cheaper selection of beers, juices, waters and wines for our pre-order to fit our budget, so we didn't run out as quickly as we did last year.
The Talk
Besides being on the WordCamp Moscow organizing team, I was also a speaker. My talk was about memory management in WordPress and why increasing the PHP memory limit is a bad idea. It was targeted at advanced users and developers, though beginner users were also happy to hear they shouldn't get a more expensive server if their memory consumption averages around 90%.
The slides are available on SlideShare, the video will be up on WordPress.tv around September.
Again, thanks to Dmitry Mayorov, the WordCamp Moscow 2016 organizing team, all the speakers and volunteers, for making such a great event. I really hope that attendees from other cities and countries were inspired enough to create their own WordPress meetup group, and start working towards a WordCamp in their area.