I hope you all got the first part of this icon set, but even if you didn't don't worry, this is just an extension to that set that includes Technorati, Yahoo, Github, MySpace, Vimeo and others.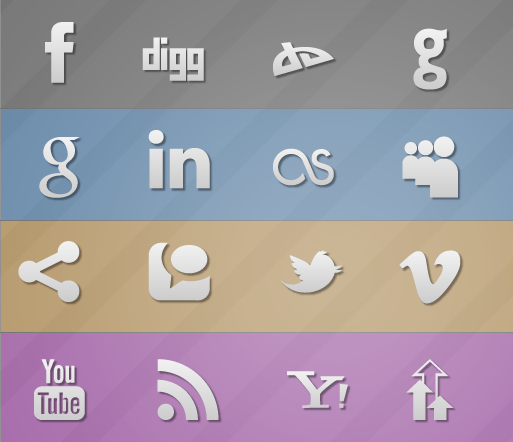 And just like the first set, released under the GNU General Public License v2 — use this for any personal and commercial projects. No attribution required (although appreciated), feel free to share, modify and build upon.
Download the PSD file and of course retweet this post!