Hey there! I'm currently working on a CLI tool to deploy WordPress apps to DigitalOcean. Check it out! It's free and open source.
Here's a freebie for you social media lovers — a brand new social media icon set, designed for dark and colorful backgrounds. Feel free to use this on your website or blog. This is one of my first icon sets, so I'd appreciate some comments and feedback.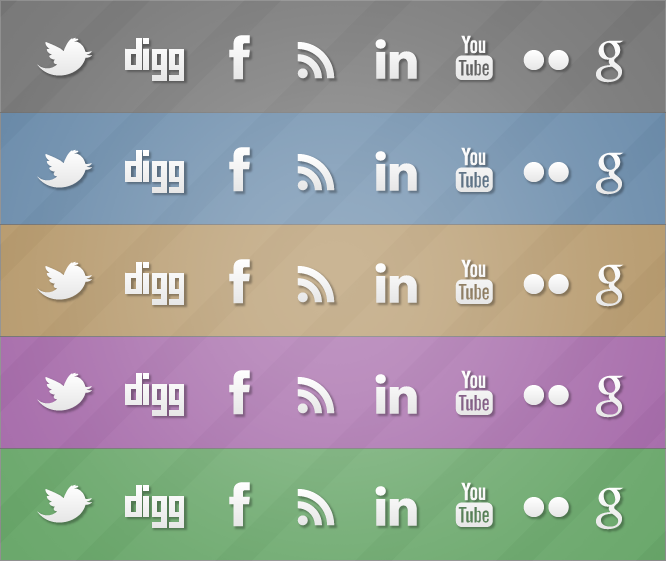 I decided to release this under the GNU General Public License v2 so feel free to use this for any personal and commercial projects. No attribution required (although appreciated), feel free to share, modify and build upon.
Download the PSD file and retweet this post ;)