Hey there! I'm currently working on a CLI tool to deploy WordPress apps to DigitalOcean. Check it out! It's free and open source.
Twenty Thirteen (the year, not the theme) is almost over, so I'd like to go back and review some of the things I had planned and the goals I had set for the year.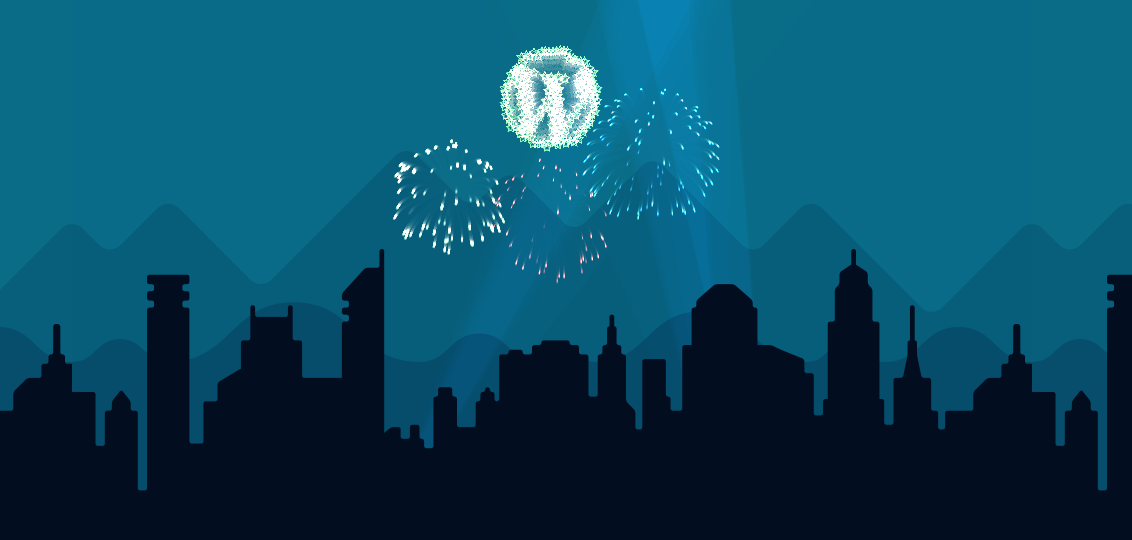 Here's what happened in 2013.
WordCamps
I spoke at WordCamp Norway, Russia, San Francisco and Sofia. The goal for the year was to speak at five WordCamps so I guess I'm missing one. Oh well.. Is there a WordCamp between now and 2014? ;)
The one I'm particularly proud of is WordCamp Russia, and not only because it was an amazing event, but because I took the lead organizer role and experienced all that chaos that other WordCamp organizers kept telling me about. Russia is on my list to organize next year too.
I also attended WordCamp Austin and WordPress Kitchen (Ukraine). I gave short talks about contributing to WordPress on both.
I kept the local meetup group running for the whole year, with meetups every single month. It was challenging, but fun. The plan is to keep up the same pace next year.
Themes and Plugins
Another goal for 2013 was to release a great theme, and I did! Expound has over 150,000 downloads and I learned a few key things about theming WordPress, one of which is the importance of support.
I haven't set any plugin goals for 2013, but Columns is doing fairly well. In 2013 also contributed to Jetpack and CampTix, as well as reported various security issues to at least five theme and plugin authors on WordPress.org.
WordPress Core
2013 saw three major WordPress releases: 3.6, 3.7 and 3.8. I've contributed to all three, but mostly to 3.6. I've also found and reported a security issue, which was addressed in WordPress 3.5.2.
Non-WordPress Related
I published 32 blog posts here on this blog (okay, this is a little WordPress related), many more on various others. I started driving after 7+ years of walking around with a drivers license. I attended only two non-WordPress tech events. I switched back to an iPhone. I got a Kindle Fire. I switched to iTerm2. I learned a bunch of new stuff about Subversion (yes, I have tried Git). I shot a firearm for the first time in my life (in Texas).
But most importantly, Julia was born, and she's adorable :)
2014
Next year is going to be even more exciting. Based on this year's goals and achievements, here's a short list of things I'd like to do in 2014, in no particular order:
Speak at five WordCamps and volunteer at each one of them
Create another awesome theme for WordPress
Blog at least once every week
Contribute to WordPress
Organize WordCamp Russia
Contribute to a non-WordPress related open source project
Overall I think Twenty Thirteen was a great year (and a great theme), and I'm really looking forward to see what happens next.
What about you? Do you have any goals in mind for 2014? Have you considered blogging about them? Do you think something noteworthy could happen between now and New Year?